WE PROGRAM SCANNERS!!
Did you buy a scanner you can't program and no one can help you?
We can help and we can also program your scanner.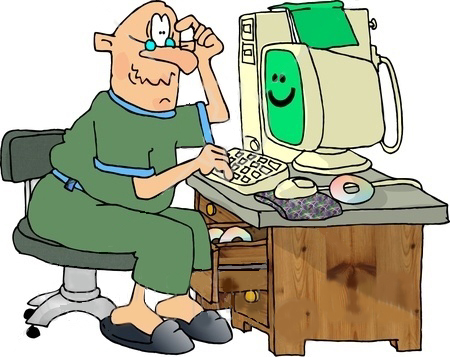 ---
One large electronics retailer used to program scanners for "free" in the stores, but not any longer.

A large scanner manufacturer charges big $$ to program a radio for you. We can program your radio for your local area quickly and efficiently and at the lowest cost anywhere.
If you want to be able to program your radio on your own, then we can help you with that as well. We have the largest amount of frequency resources on the internet. Yes, the LARGEST. More than any other website, ANYWHERE. We have frequencies, talk group ID's, radio codes & signals Scancat .RSD files and much more. There are literally millions of frequencies from across the USA, Canada, UK, Australia and many more.

Programming Options:

Send your scanner to us and we program it for your area (county). Cost is $25.00 (plus $14.00 shipping or $19.00 shipping with insurance) = Total: $39.00 or $44.00. Additional counties at $10.00 each up to a total of 3.

We provide you with a software program to program your scanner by yourself -- $35.00 (including shipping).

We can provide you with both a software program to program the scanner by yourself and two comprehensive databases. The Mr. Scanner Public Safety allows you to research data to make your own file, or you can open one of the 5,000 pre-made county frequency files and either program your scanner as is or create your own customized database from the template provided. -- $55.00 (including shipping).

We program your scanner for you and give you a subscription to National Communications Magazine -- $37.00 (plus shipping).

You can subscribe to National Communications through the link above, if you can order the program by Clicking Here or Here. If you want to send us the scanner to be programmed, call us for specific shipping information at 937-299-7226 Monday thru Friday from 11AM to 4PM eastern time. Our shipping back to you is via UPS. You can use any method to ship to us, but we will ship back to you via UPS. Also please call before sending your scanner to us.

PAYMENT: For scanner programming, cash, check or money order only. Make checks or money orders out to: Hobby Radio Stop. Payment can be included in the box with the scanner.

Special Note: Even the new HomePatrol-1 needs programming for your area.

Uniden Bearcat Scanner. All we need is the radio. Don't need antennas books power supplies programming cables or anything else. Just the radio. The radios that we program must have a numeric keyboard.

Radio Shack or GRE scanners. Mobile/Table top units need to include just the radio and the power supply and nothing else. Handheld radios need to include a set of batteries. The radios that we program must have a numeric keyboard.

If you have any questions call us at 937-299-7226 (Monday thru Friday from 11AM to 4 PM Eastern Time).

Hobby Radio Stop
1201 East David Road, Suite 203
Kettering, OH 45429
937-299-7226
---

Check to see if your scanner has arrived on our receiving table to be programmed

To the National Communications Magazine Main Page

To The Hobby Radio Stop Main Page

Information Radio 1610