Information Radio


P.O. Box 291918




Kettering
,
OH
45429


937-299-7226
Donations are most appreciated and can become a tax deduction for you. Click here to find out more

To Hear Information Radio Live on your phone, notebook, desktop or laptop computer by clicking on Tunein button below
<![if !vml]>
<![endif]>

or:
Listen to us on our direct link by clicking here
Audio Streamed by the BroadWave Streaming Audio Server by NCH Software.
Have an announcement that can't wait. Create a 2 minute PSA by calling: 937-867-1490.
University of Dayton Women's College Basketball
Listen to Barney Sentner's interview with UD Head Coach Shana Green
<![if !vml]>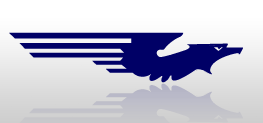 <![endif]>
Special sports broadcast – Wright State Women basketball vs. Eastern Kentucky Women Click here to listen
Men's Baseball -- UD vs Davidson (05/12/16)
A listing of other Informational Stations & Sound Bites Information Radio On The Road (Previous Editions)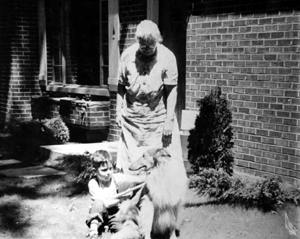 Let us help you record your family history before it is too late!
What is Information Radio?

<![if !supportLineBreakNewLine]>
<![endif]>
With the facilities of Information Radio 1660 government entities and non-profit organizations can announce at no charge:

1. Community Events



2. List points of interest



3. Provide information on road construction or detours



4. Promote any activity open to the general public



5. Promote community Garage Sales



6. Promote other charitable activities and fund raisers.



7. Publicize theatrical events from professional to community to High School Plays



8. Use for Emergency Operations, either weather related or other disaster announcements



9. Amber Alerts

<![if !supportLineBreakNewLine]>
<![endif]>
Information Radio can be easily heard in the following communities:

Along Interstate 675 at northbound Interstate 75 to its intersection with Interstate 70


Along Interstate 75 at Franklin/Springboro exit to Vandalia


Along State Route 35 from Xenia to Trotwood


Beavercreek


Bellbrook


Centerville


Kettering


Many of the Five Rivers Metro Parks


Miami Township (some marginal areas)


Miamisburg (some marginal areas)


Moraine


Oakwood


Riverside


Dayton


Sugarcreek Township


West Carrollton


Washington Township

Xenia

West Carrollton

Since the station is designed as a low power AM station, there will always be some areas where trolley lines or high-power utility lines may cause some temporary interference but in the areas listed, the interference caused by these lines is minimal.

You can also hear us on many devices including:

Your smart phone

Your laptop or tabletop computer

Amazon Echo

Google Home

Roku

Tune In

Select times in south Dayton Suburbs on Time Warner Channel 6 or AT&T Channel 99

1660 AM

<![if !supportLineBreakNewLine]>
<![endif]>
We can now provide a temporary informational radio station just for your event. We now have the capabilities of placing an informational radio station right at your event. You can broadcast information about your event, parking, directions and much more. This is great for community festivals, parades and other similar events. Give us a call at
937-299-7226
and find out how we can help you both promote and manage traffic for your event with our portable informational radio station.
The stations are promoted through:

Signs provided by the local communities in the right-of-way

<![if !supportLineBreakNewLine]>
<![endif]>

Additionally with the Information Radio facilities long term announcements for local attractions, such as museums, amusement parks, parks and others can be run on an on-going basis.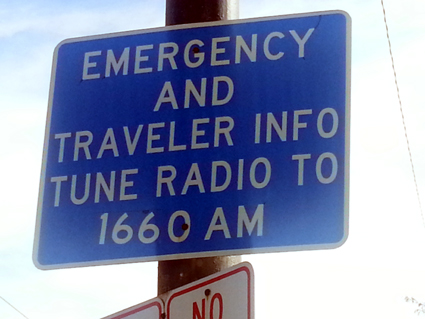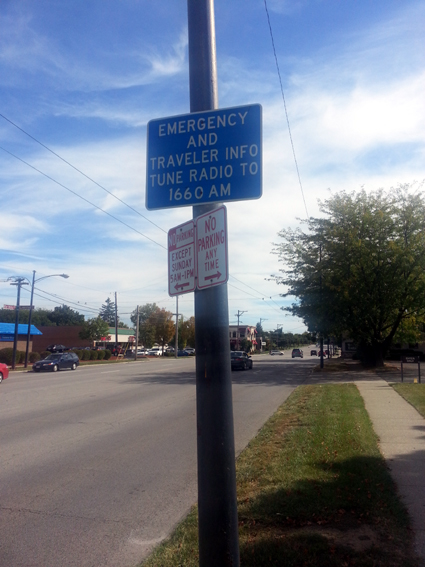 We work with local communities to support Information Radio 1660 with signs posted on local highways and major arteries like this sign in Kettering on Far Hills Avenue south of Dorothy Lane.

<![if !supportLineBreakNewLine]>
<![endif]>
Agencies and Organizations who have used Information Radio 1660:

American Red Cross

Centerville/Washington Twp. Park District


City of Beavercreek


City of Centerville


City of Dayton


City of Kettering


City of Moraine


City of Waynesville


City of West Carrollton


Dayton Air Show


Dayton Hamvention


Fraze Pavillion


Holiday at Home


Inventing Flight Celebration


Kettering City Schools


National Park Service


United States Air Force Museum


United States Marines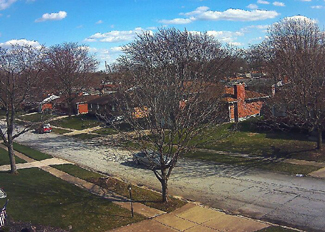 Click on the image above to see a live view
out our office window in Kettering, Ohio
On going features:

Greeting to area by the Miami Valley's Congressional Representative


Preparing for disasters by the American Red Cross


Seasonal Weather instructions by WDTN Meteorologists

Weather forecasts by WDTN Meterologists


For more information on information radio and the specific needs to your community or organization, contact Norm Schrein at 937-299-7226 -- Tuesday, Wednesday or Thursday from 11 to 4 eastern.

<![if !supportLineBreakNewLine]>
<![endif]>


Emergency Operations:

In case of an on-going emergency, local government agencies can use the facilities of Information Radio.



1. Pre-recorded announcements.


2. Live broadcasts.
Weather Announcements:
In case of the threat of severe weather (watch or warning) the station will automatically switch to the National Weather Service Broadcasts and stay on that system until the watch or warning has been discontinued.

<![if !supportLineBreakNewLine]>
<![endif]>


More Traffic Signs


<![if !supportLineBreakNewLine]>
<![endif]>
Dayton Sign Locations
Locations:


Northbound Smithville between southern city limit and Patterson


Northbound Wilmington between southern city limit and Patterson


Northbound South Main Street between southern city limit and NCR complex


Northbound Patterson Boulevard just north of Carrillon Park


U.S. Route 35 east bound just west of Gettysburg Ave.


U.S. Route 35 west bound at city limits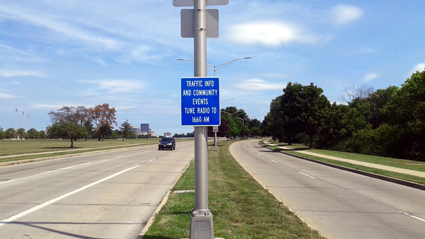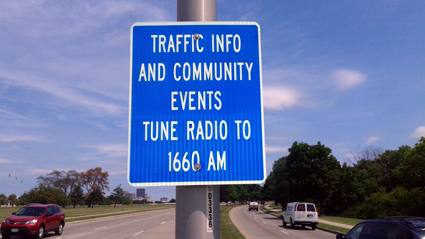 Signs from City of Dayton on northbound Dixie at the UDRI entrance

<![if !supportLineBreakNewLine]>
<![endif]>
Beavercreek Sign Locations
Locations:


Eastbound Indian Ripple at Western City Limit


Eastbound Dayton Xenia Road at Western City Limit


Eastbound Kemp Road at Western City Limit


Southbound Fairfield at Northern City Limit (Just south of Colonel Glenn)


Westbound Dayton Xenia just west of Orchard


Westbound Kemp just west of Beaver Valley


Westbound New Germany Trebine just east of Wyndam


Westbound Colonel Glenn at western edge of Wright State Univrsity


Eastbound Colonel Glenn just east of Interstate 675


Southbound National at northern city limits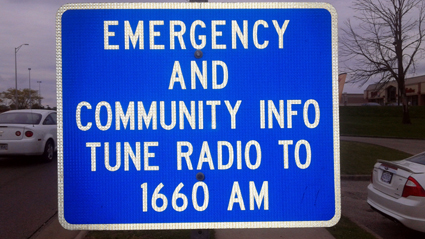 Beavercreek's sign on eastbound Indian Ripple at western city limits.


<![if !supportLineBreakNewLine]>
<![endif]>
Kettering Sign Locations

Southbound Stroop just south of Dorothy Lane


Southbound Woodman just south of Northern city limit


Northbound Woodman just norht of Southern city limit


Northbound Far Hills just north of Rahn Road


Southbound Far Hills just south of Dorothy Lane


Eastbound Stroop just east of Dixie


Eastbound Dorothy Lane just east of Dixie


Westbound Dorothy Lane just west of County Line

<![if !supportLineBreakNewLine]>
<![endif]>
Moraine Sign Locations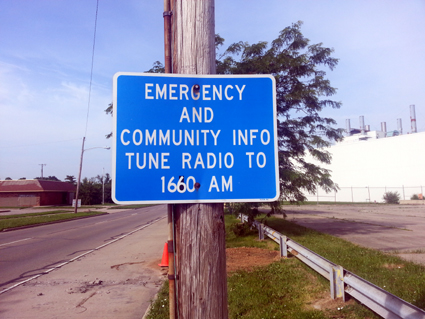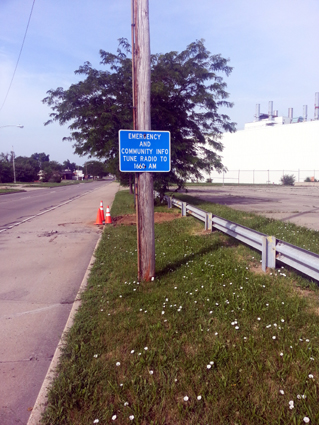 Moraine's signs on northbound Springboro at southern city limits.

End of Southbound I75 Exit Ramp at Springboro Pike


Northbound Springboro at southern city limits


Southbound Dryden Road just north of River Road


Southbound Dryden Road at Interstate 75


Southbound Kettering Blvd. just south of Stroop Road


Eastbound main street just west of the Government Center


<![if !supportLineBreakNewLine]>
<![endif]>
Centerville Sign Locations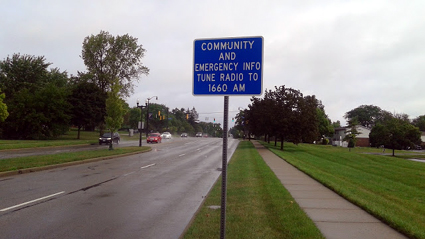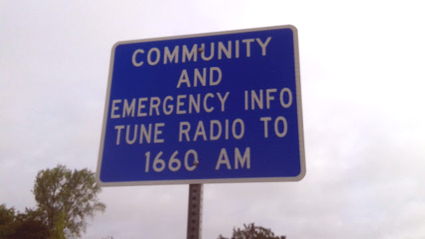 Centerville's sign on northbound Main Street just north of Spring Valley Road

Southbound on Main Street by Bethany Village


Northbound on Main street north of Spring Valley Road

<![if !supportLineBreakNewLine]>
<![endif]>




See a case study on Information Radio



Information Radio On The Road

Become a Volunteer Reader


How to put your own Information Station on the air